Various Layouts
Place your works in various layouts
to better suit your site structure
Skins
Different predefined skins for you to choose from. Select one of them or add your own unique style to your gallery.
Hover to See Reveal Animation
Stylish Interaction Effects
Delight your visitors with beautiful visual enhancements with our WordPress image gallery plugin
Mobile Optimized
It is not a surprise for modern websites, but we are proud that our plugin is fully compatible with mobile and 4k screens

Better Post Grids
Take your Posts to the next level with extended features with our WordPress image gallery plugin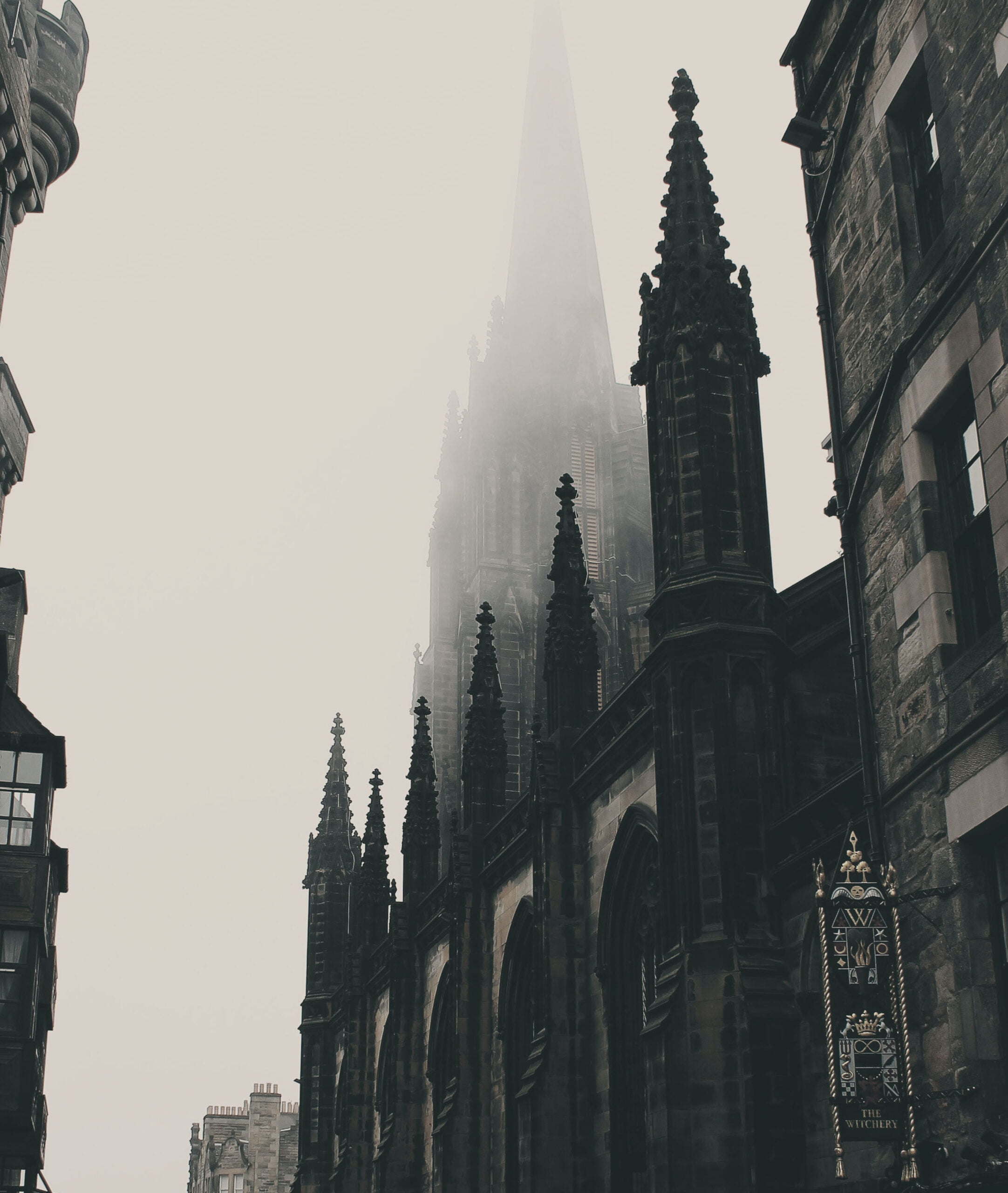 Popup Gallery
Use image lightbox and post iframe Popup in your
Visual Portfolio galleries and in native WordPress galleries
Visual Portfolio uses only modern solutions, and lightboxes are not an exception. High performance, mobile optimization, retina-ready, and a wide range of features available in Fancybox and PhotoSwipe plugins, that you can choose for your lightboxes.
Social Feeds
Not only the WordPress image gallery plugin, but social feed grid. The most popular Social Networks available to use in your gallery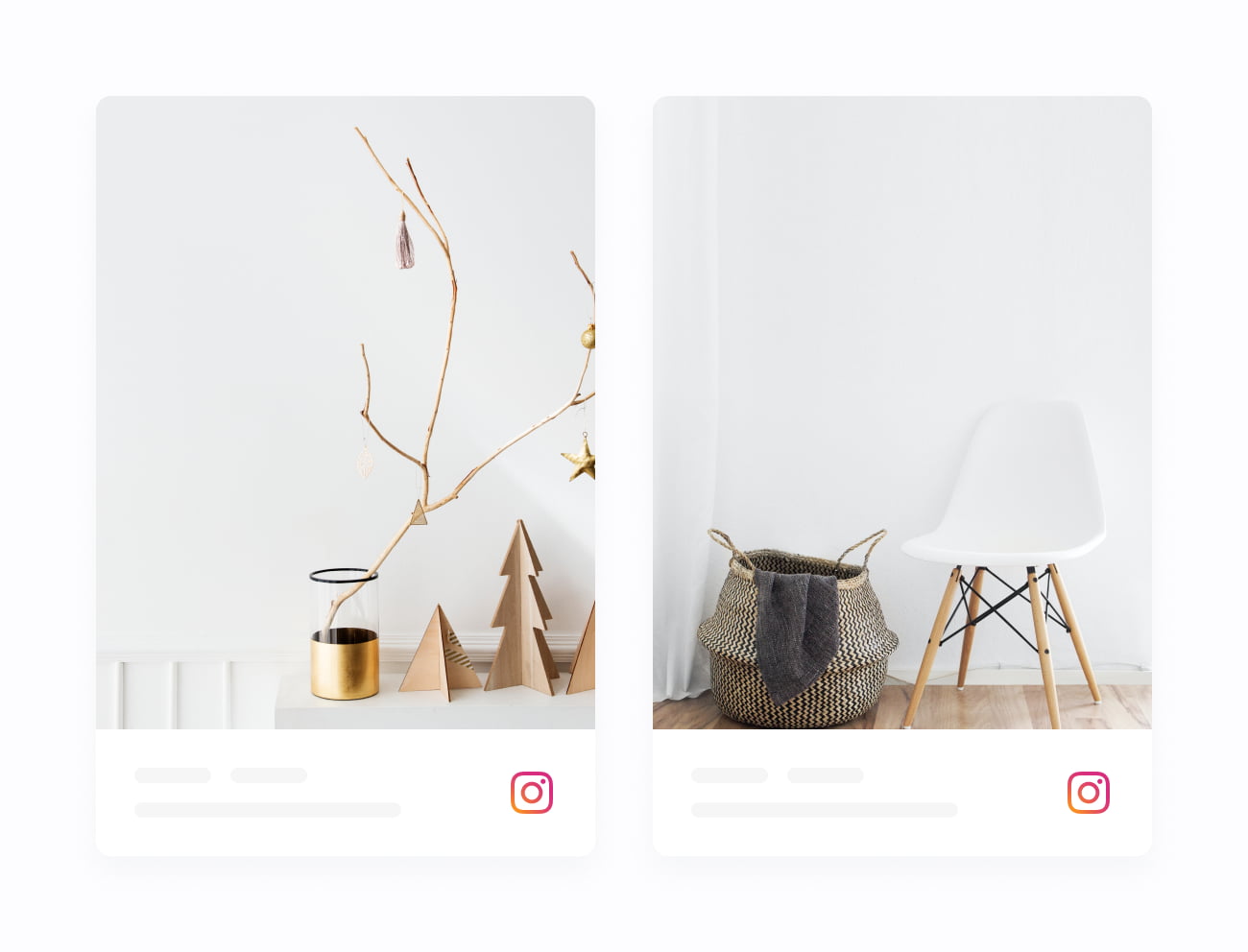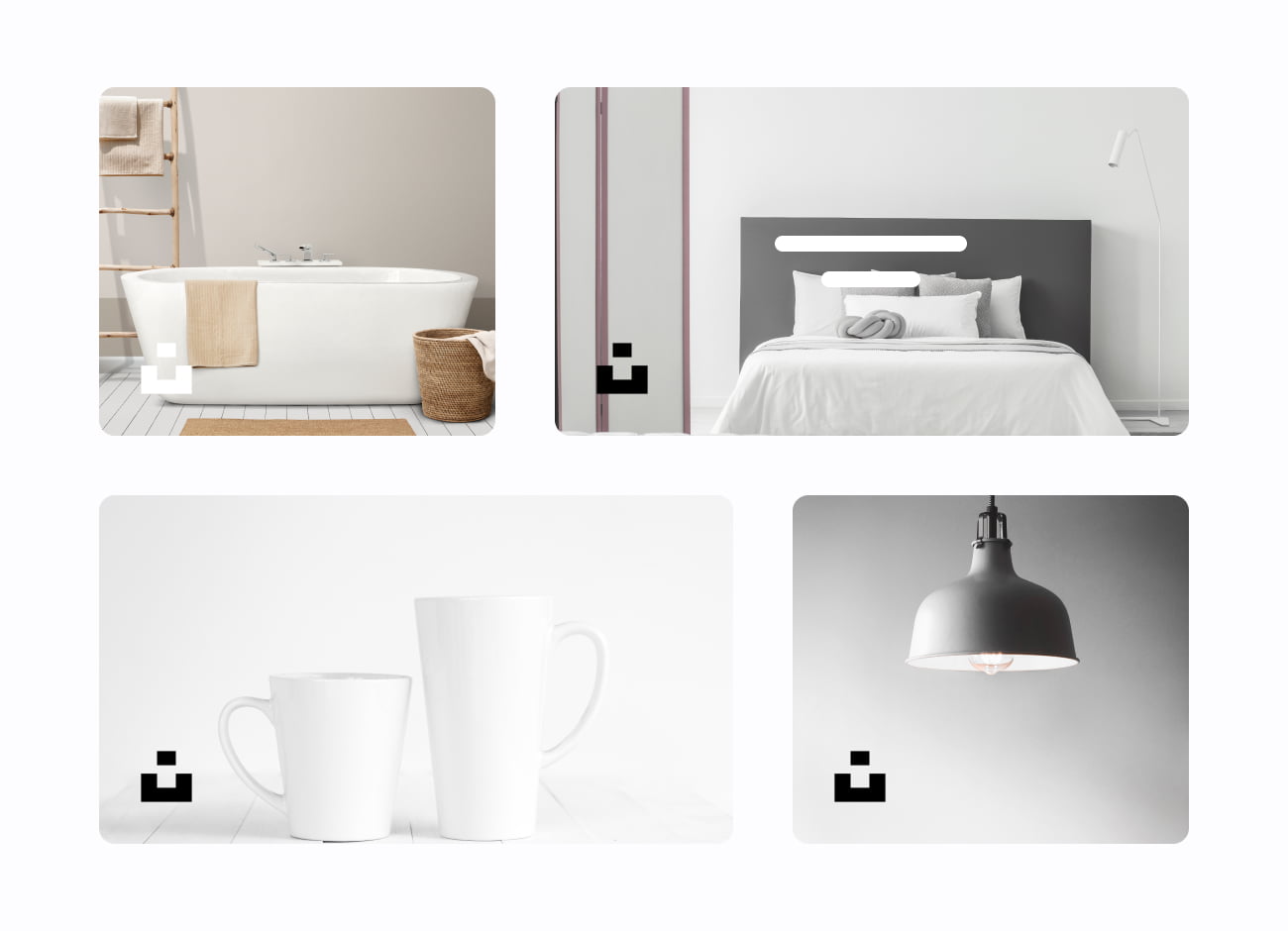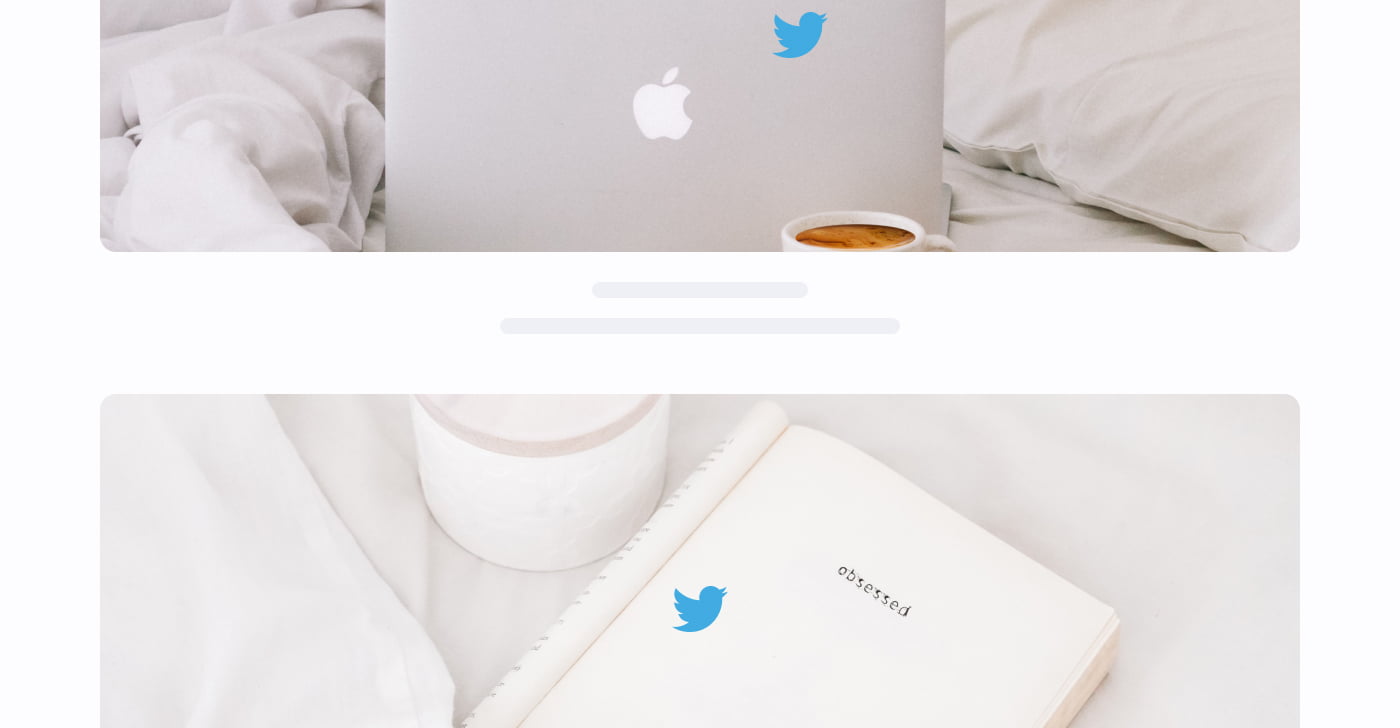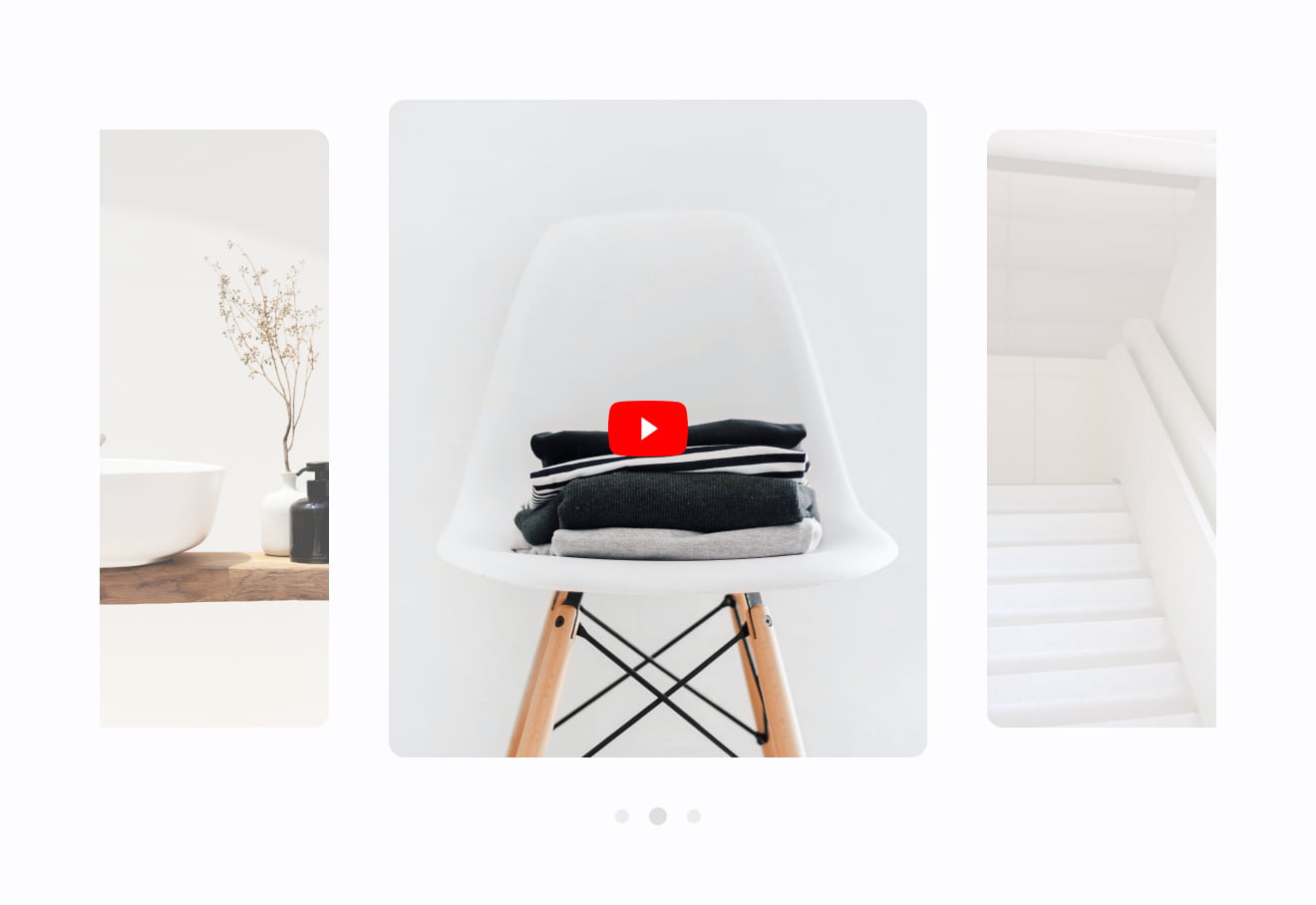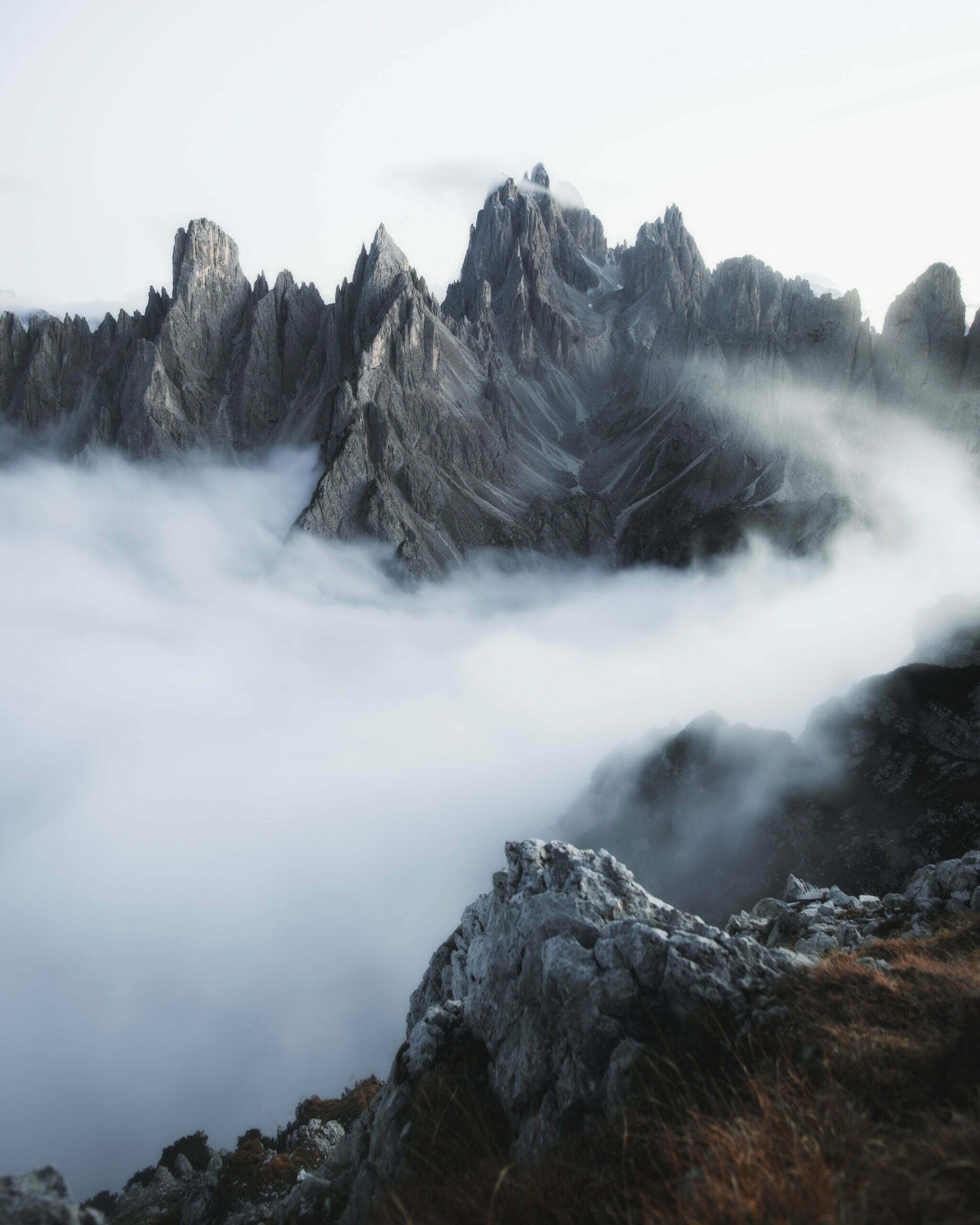 Create Portfolio Galleries Visually
Build any type of galleries for your Portfolio with unlimited possibilities
Masonry / Justified / Tiles / Grid / Carousel
Different Visual Styles
Popup Gallery
Filtering / Sorting / Pagination
And Much More…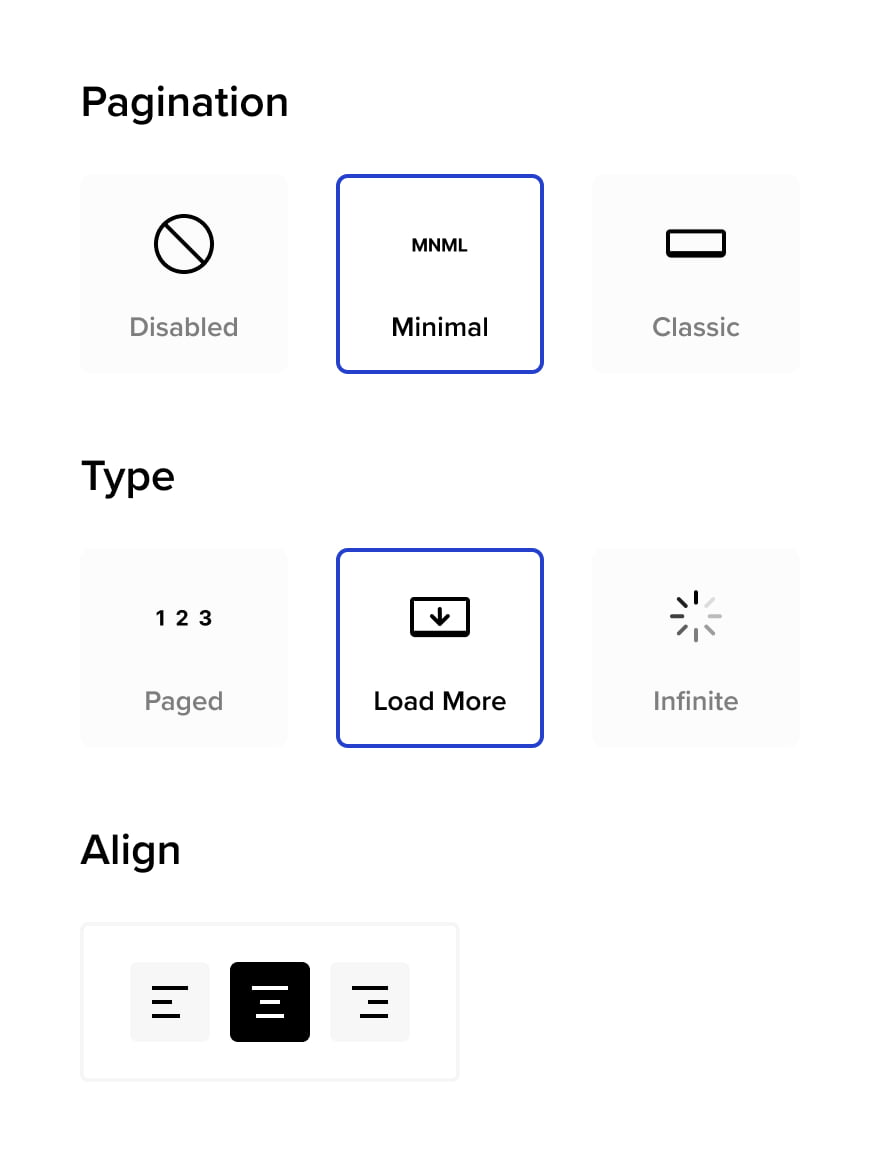 Filtering and Sorting
Let visitors enjoy your works filtered by category
to more quickly find relevant works
Filtering

Sorting

Pagination
Use AJAX pagination to split your long list with works to
a short grid with on-demand loading
Paged

Load More

Infinite Scroll

Theft Protection
Protect your works from theft.
Add watermarks, set passwords, and age-gate
Image Filters and Blend Mode
Use Instagram-like presets or manually customize your images look and feel for default and hover states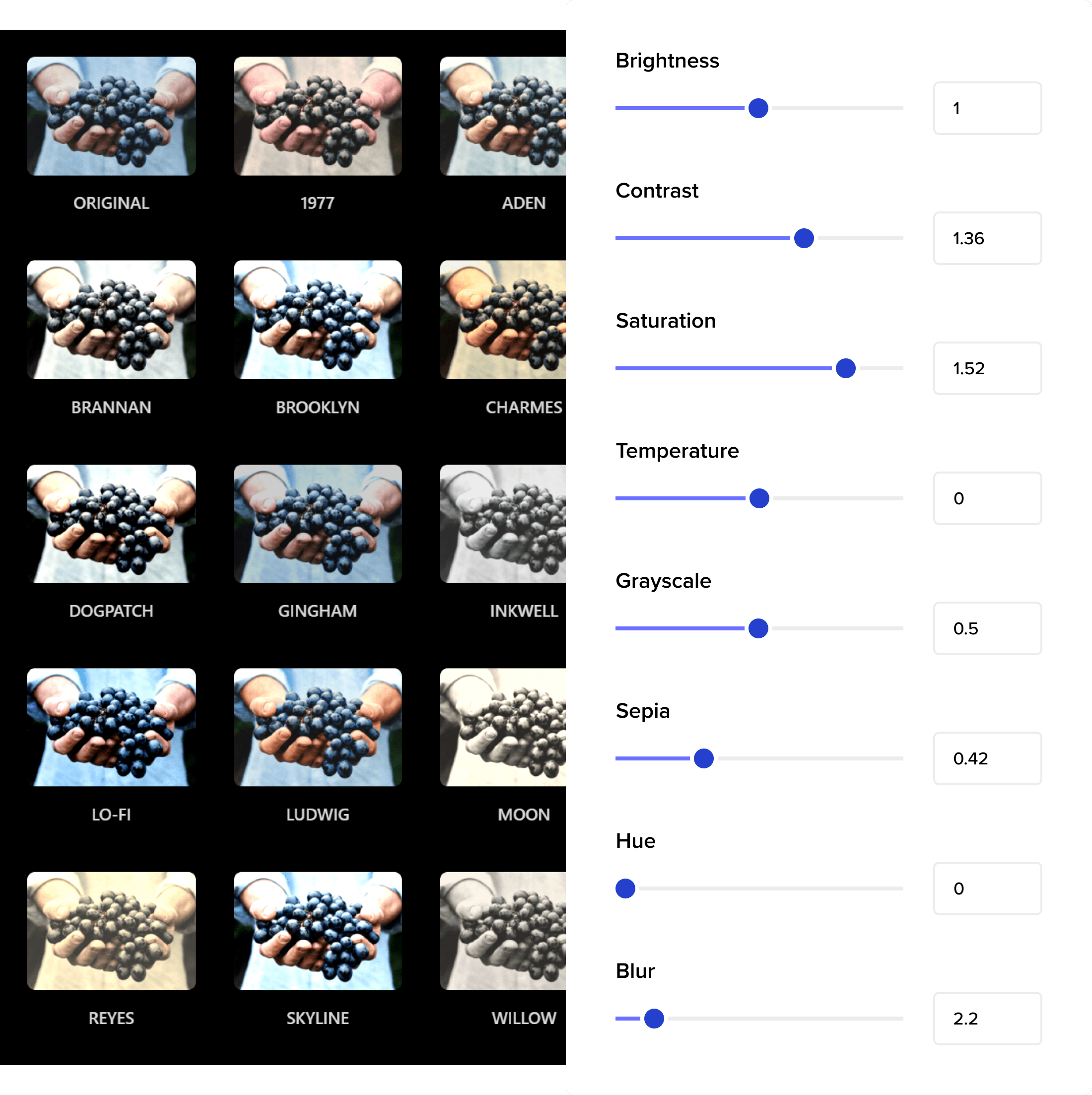 Showcase your portfolio in a modern style
Developers Friendly
For those who do not have enough visual settings, there is the possibility of deeper customization through the code
Editable PHP templates of all gallery parts
CSS variables to prepare style for your brand
WordPress Filters and Actions to extend options
jQuery Events and Methods for frontend customizations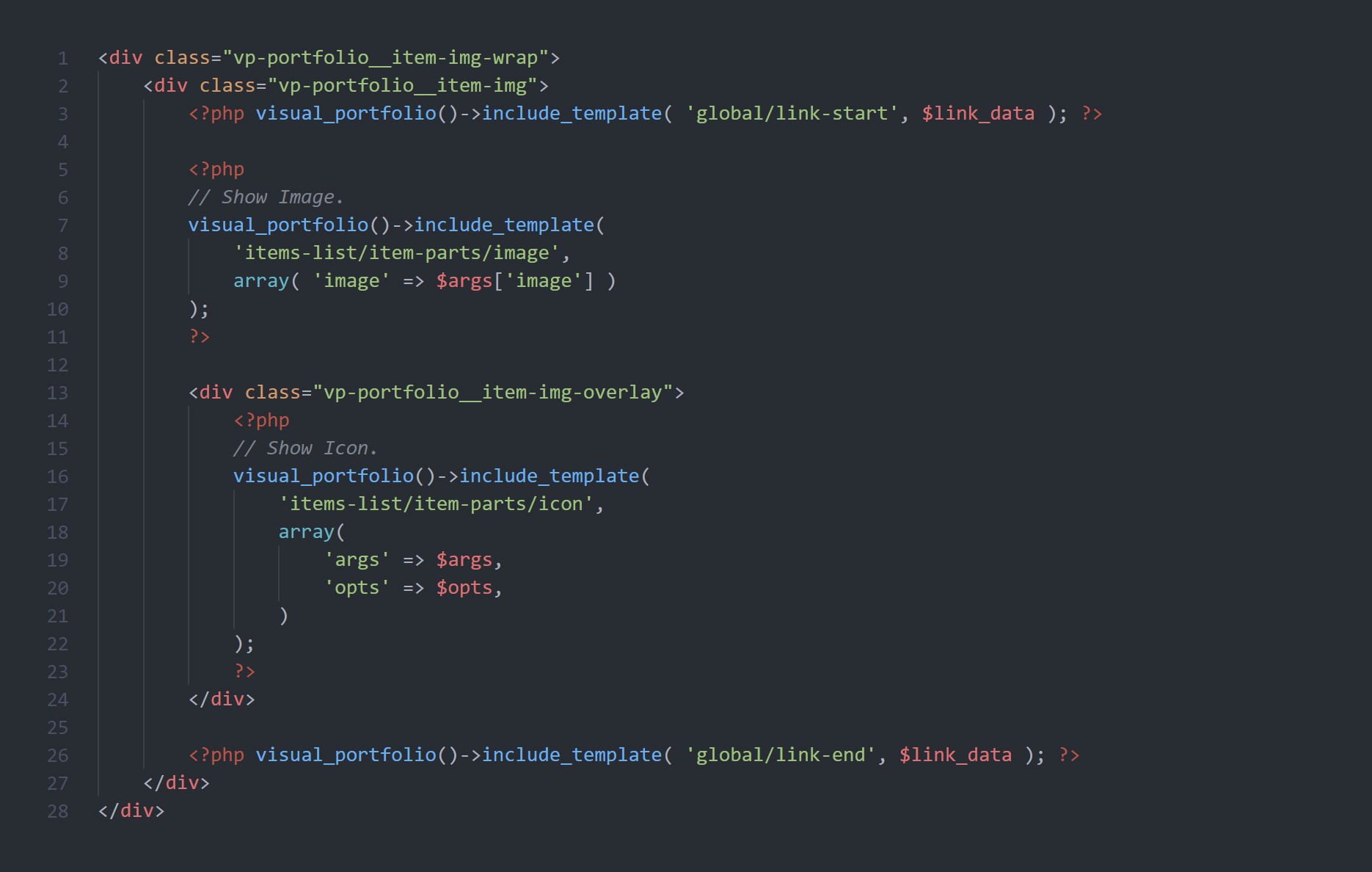 Photos Proofing
Communicate with your clients in a modern way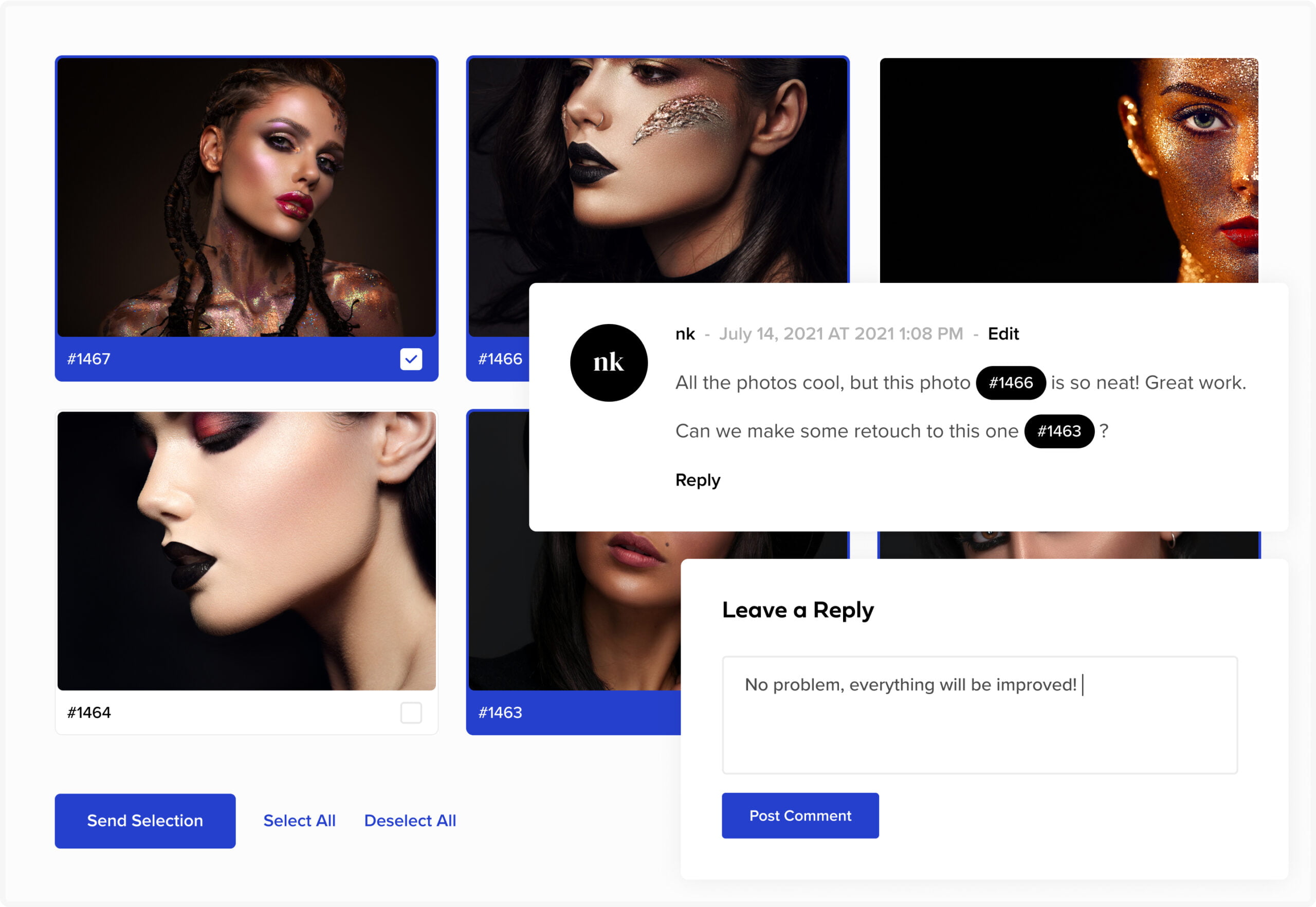 Create Proofing Gallery
Easily create a gallery with photos, as you did before. Change styling, layout, etc. if you want.
Send to a Client
Send photos collection to your client for proofing. The client will be able to leave comments on individual photos and communicate with you.
Get Approval
Once the client approves the selection, you will be able to see the selected photos and copy filenames for post-production.
More Features
Everything you have already read is only some of the features of the Visual Portfolio WordPress image gallery plugin. Endless possibilities are not the limit 😀
Testimonials
Don't take our word for it, see what say
real users of Visual Portfolio plugin.