Table of Contents
The Portfolio archive page is a placeholder for a portfolio type archive for portfolio items. It may render differently than other pages in your install.
If you're using SEO plugins, they may include settings specific to custom post type archives, and these settings are what you should be using to control the portfolio archive page.
Archive Page
You can manually customize the archive output using the Gutenberg page editor. Once Visual Portfolio is installed, you will see this new page: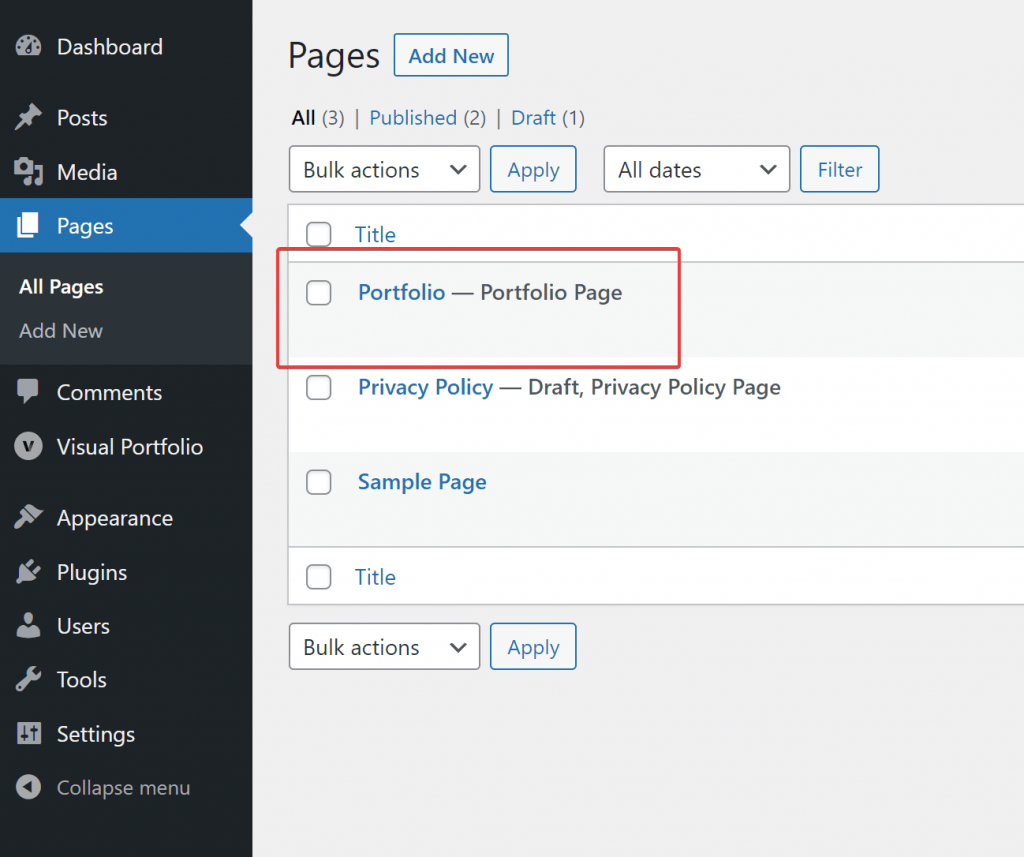 Manually Assign the Portfolio Archive Page
In case if you deleted the Portfolio Archive page and wanted to restore it, create the page and then assign it in the Visual Portfolio > Settings > General > Archive Page: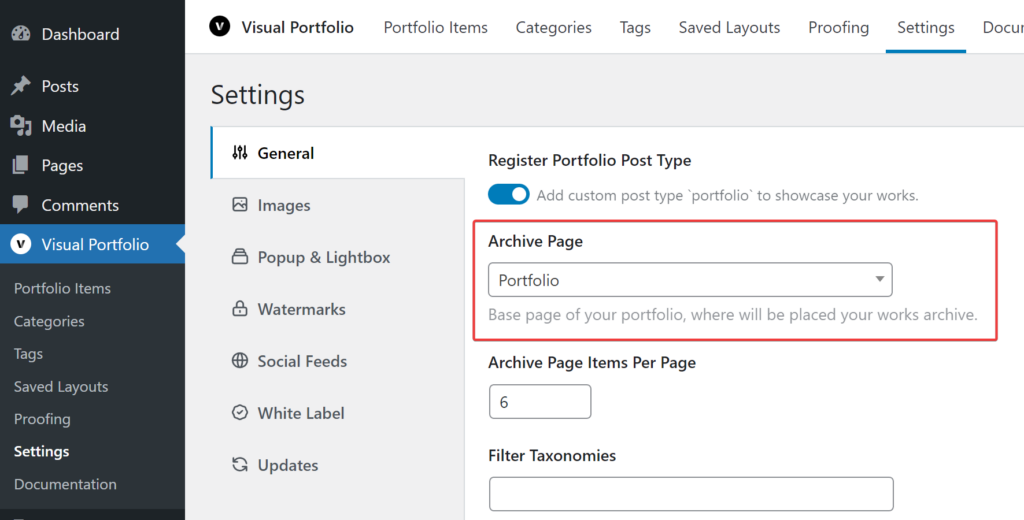 Archive Block Settings
The Portfolio archive page should contain at least one Visual Portfolio block with Content Source set to Current Query: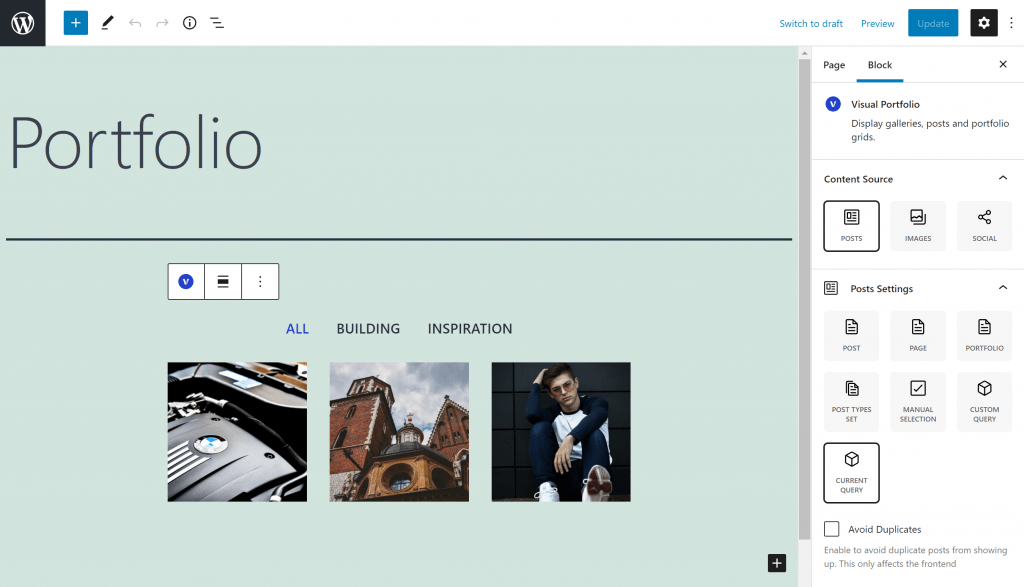 All other block settings you can customize as you want. As well as adding the custom blocks on this page.
Portfolio Archive Permalink
The permalink will be loaded from your Portfolio Archive page slug: