Table of Contents
Our plugin allows you to send photo collections to your clients for proofing. The client will be able to leave comments on individual photos and communicate with you if something needs to be retouched or changed. Then once the client approved the photos, you will be able to prepare the final result and send it to the client.
Proofing example page you can see here – https://visualportfolio.co/proofing/proofing-example/.
Create Proofing Gallery
Add the new post in the Visual Portfolio → Proofing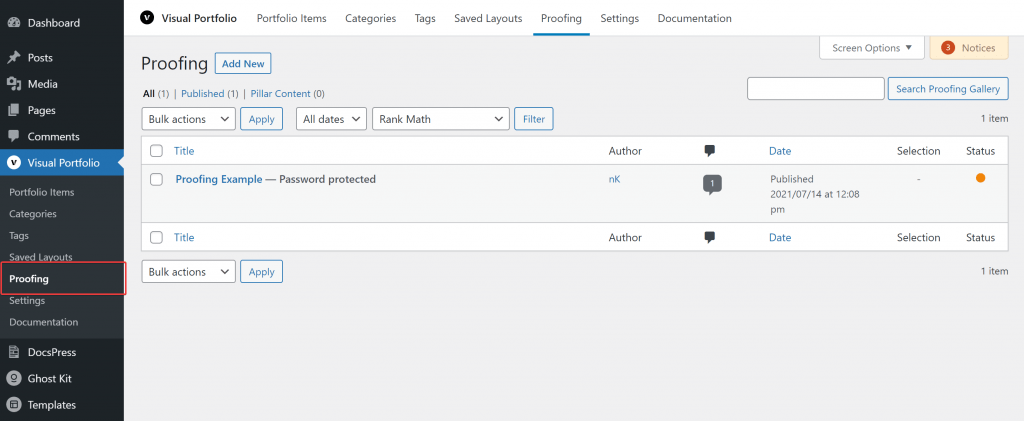 Insert photos and put the client email to send the message with link to this gallery and password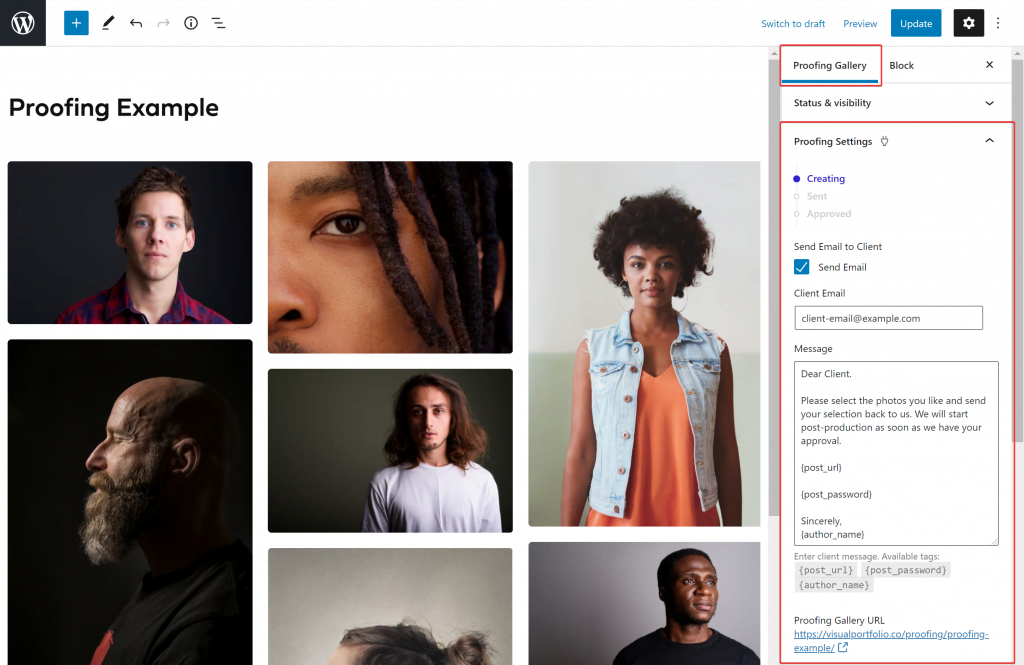 Optionaly set the post password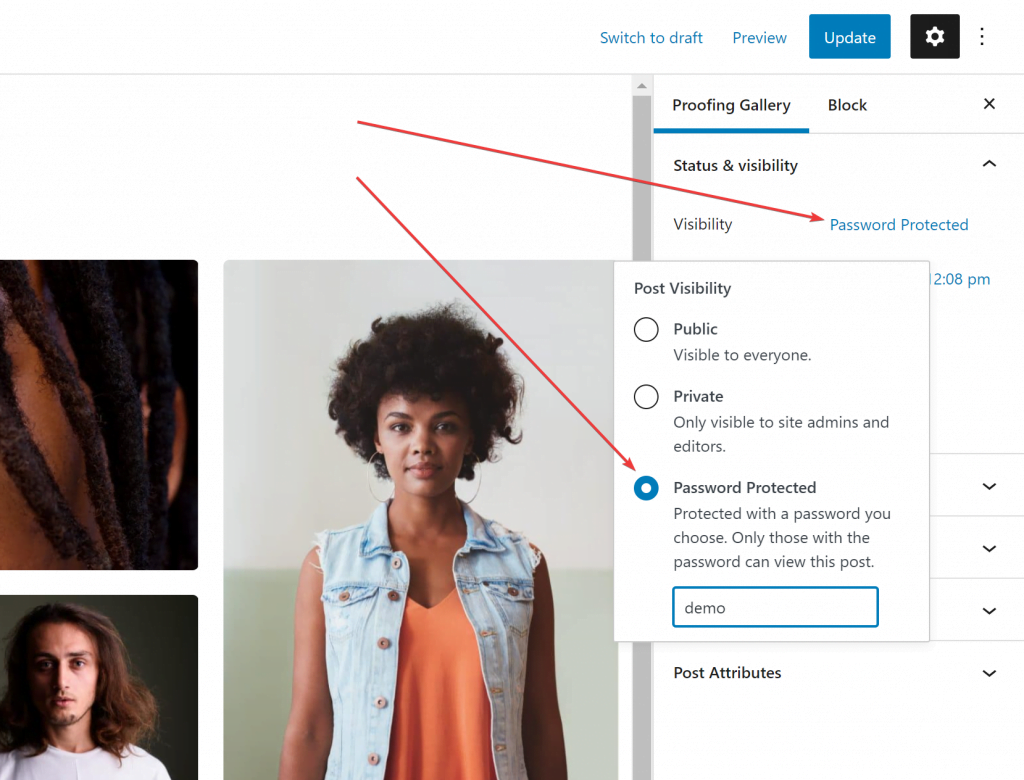 Client Commenting and Approving Photos
Once you publish the proofing gallery, the client will receive an email and will be able to comment and approve photos.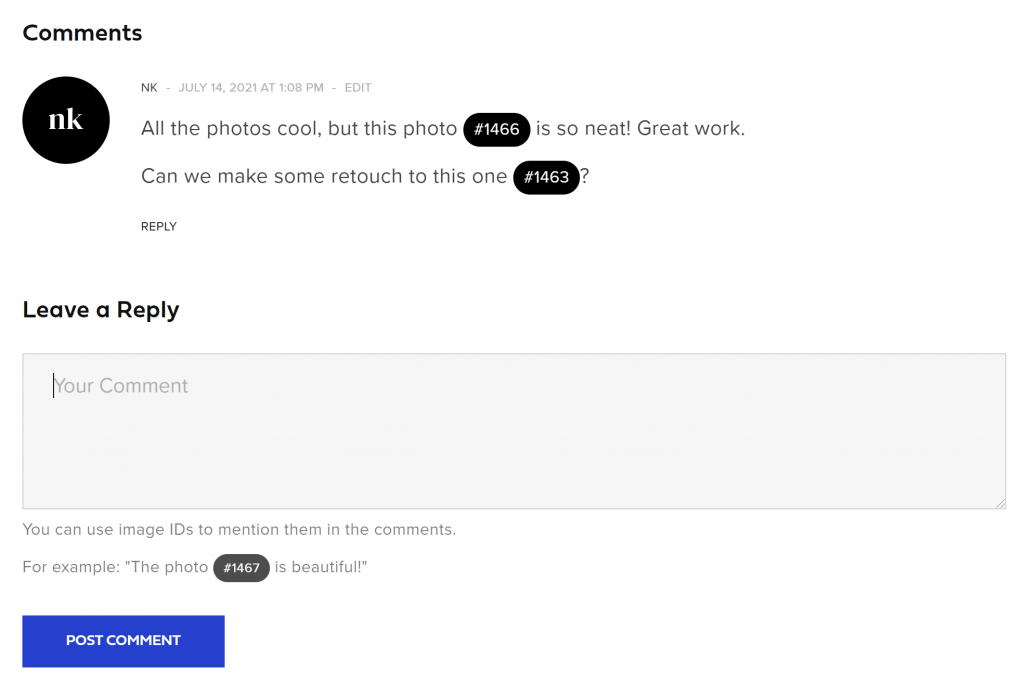 Send Final Photos to Client
Once the client approved photos, you will get an email with the link to the proofing gallery. You will be able to see the selected photos and copy filenames for post-production.