This set of options allows to adjust the view of a hovered portfolio item.
Effect: select the needed animated effect: Classic, Fly, Emerge, or Fade.
Classic
The Classic effect slightly enlarges portfolio items on hover. There is no overlay color available for this effect.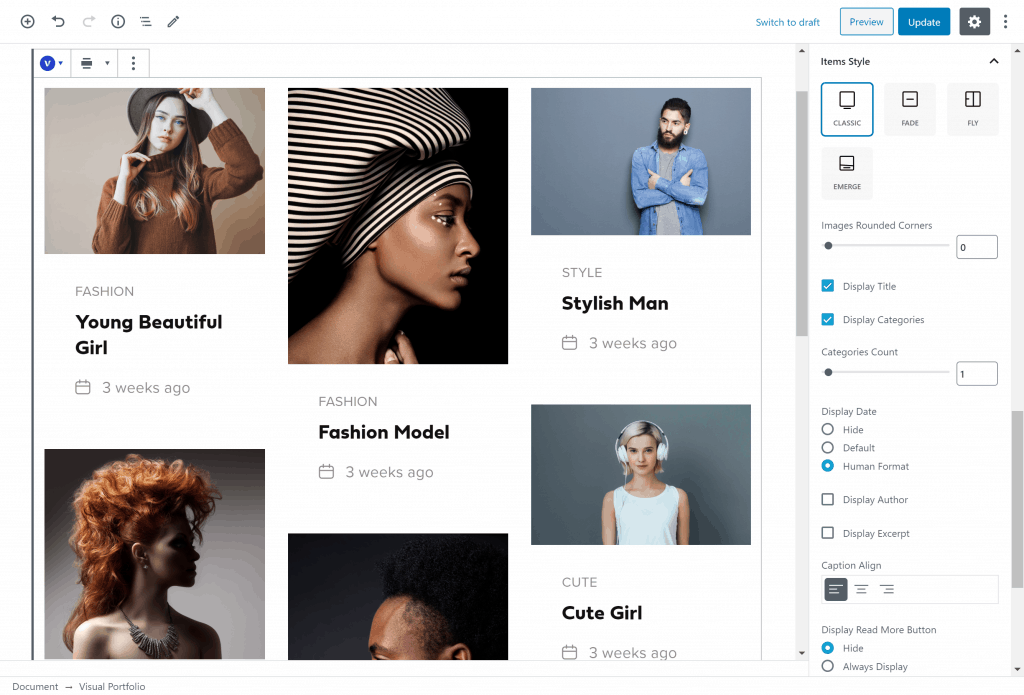 Fly
In the Fly effect, the overlay layer will be moving between slides.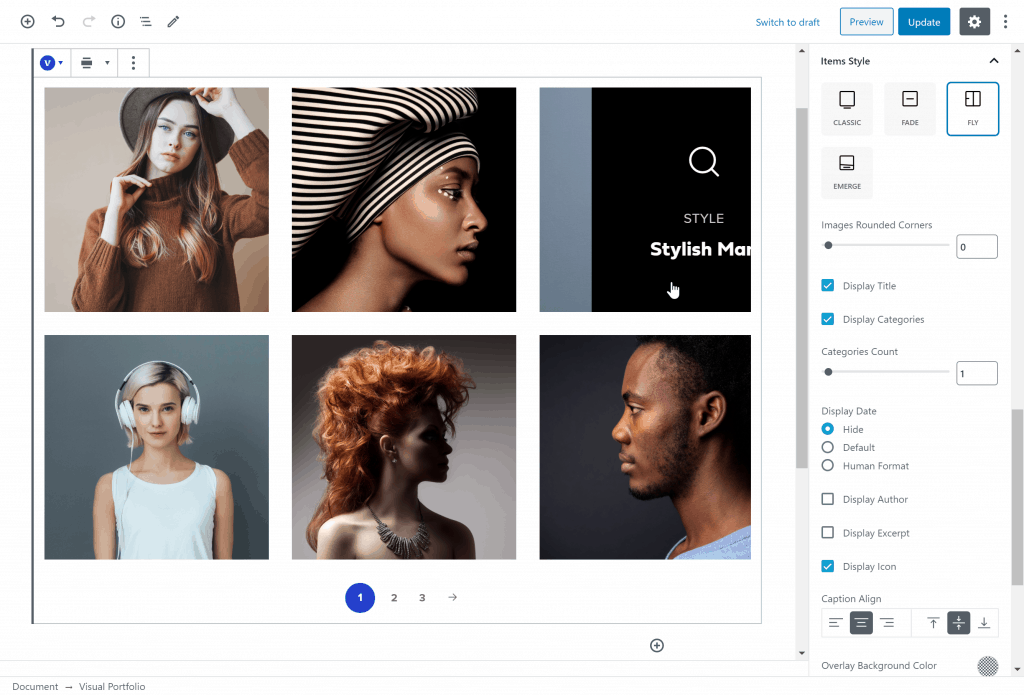 Emerge
The Emerge effect adds an appearing caption on hover. If there is no caption, it adds a placeholder for it.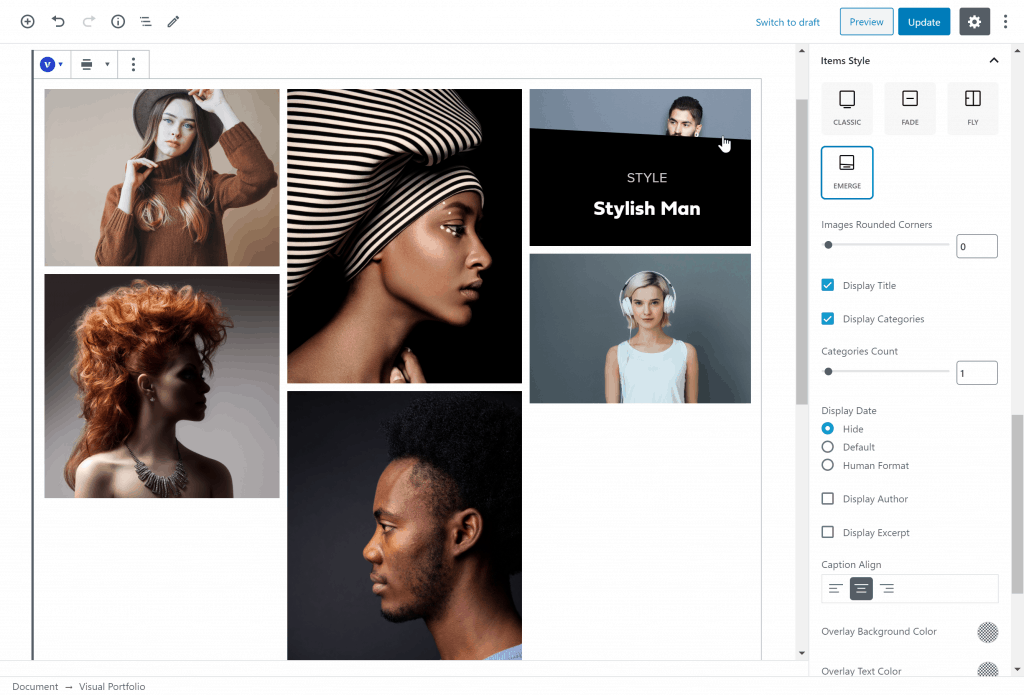 Fade
If you select the Fade effect, a portfolio item image will be gradually faded into a selected overlay background color on hover.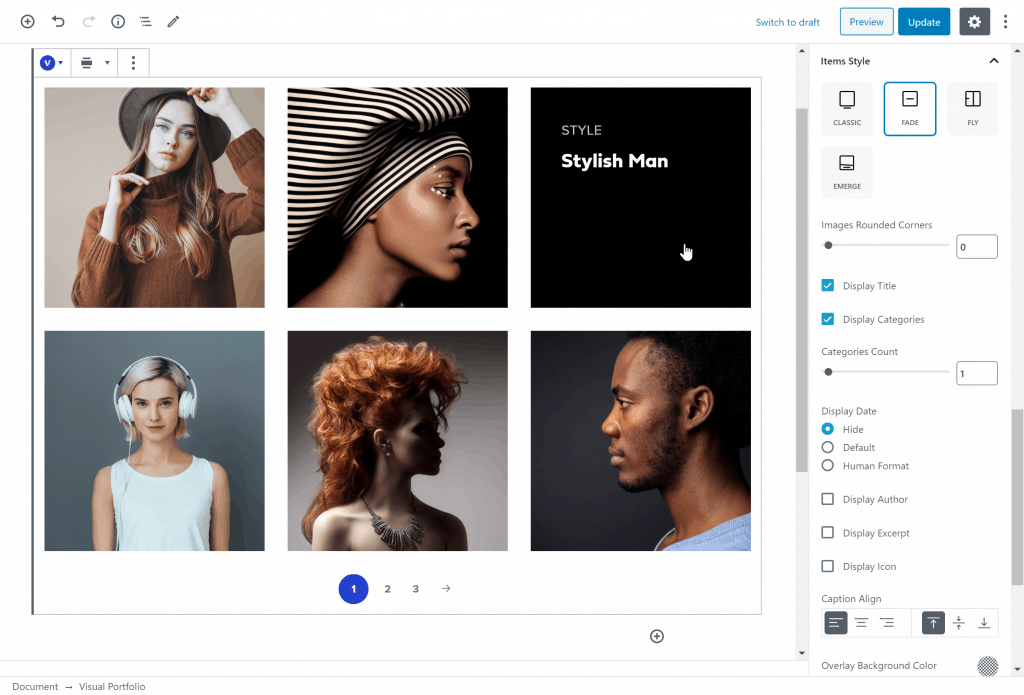 Using any effect you can adjust these settings:
Display Title
Display Categories
Categories Count – sets the number of categories shown on portfolio items.
Display Date
Display Author
Display Views (available for Posts only)
Display Reading Time (available for Posts only)
Display Excerpt
Show Read more button (only for the Default effect).
Excerpt words count – sets the number of words from an excerpt shown on a portfolio item in a layout.
Display Icon – if you enable this option, you will be able to set the icon shown on hover (only for the Fly and Fade effects).
Caption Align
These settings are not available for the Default effect.
Overlay Background Color
Overlay Text Color