Visual Portfolio does nothing with single pages, they are loaded in default way as many other Custom Post Types. You can change it by creating template file in your theme folder:
You can include posts of various types in your portfolio. But you also can create special portfolio items. It is a post type provided by the plugin.
To create new Portfolio Items you should navigate to Admin area -> Visual Portfolio -> Portfolio Items.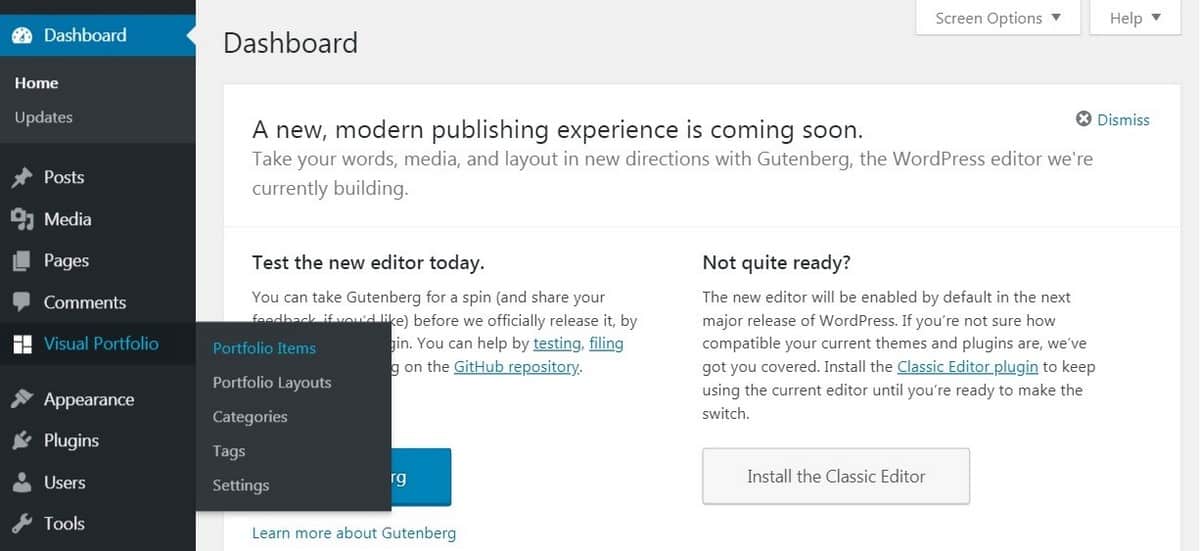 You can add a new item by clicking on the Add New button (select the Gutenberg editor in the list, or simply click on the button).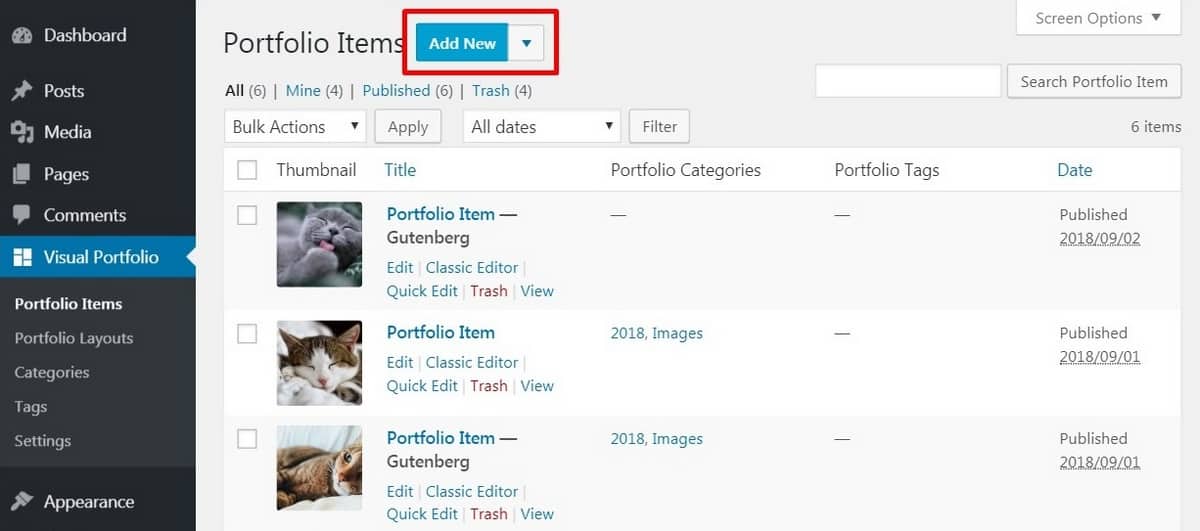 You can fill your portfolio item post with different post blocks. If you select the URL option as the Items Click Action for your portfolio layout, you'll see a whole post when you click on an item featured image in your portfolio.
If you select the Popup Gallery option as the Items Click Action for your portfolio layout, you'll see featured images in a popup gallery.
On the Settings side panel, select the Document tab and set the Featured Image for your portfolio item if you want to have one.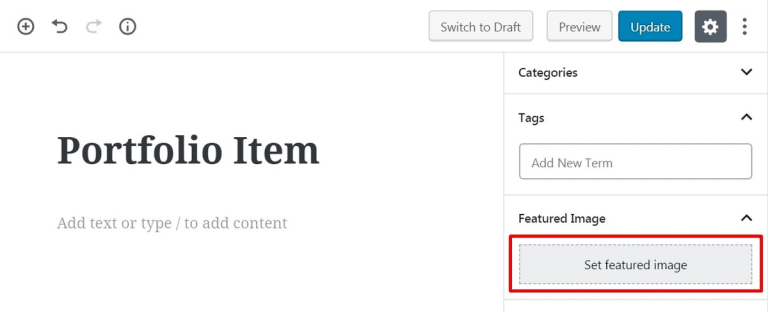 Set the needed attributes for your featured images: Title, Caption, Alt, and Description, this info will be shown in a popup gallery.
On the Document tab, you can also adjust the Post Visibility settings.

If you want to use some categories or tags for your portfolio item, you can select or create them in the Categories and Tags sections on the Document tab.
Select a block in a document you work with to adjust its settings on the Block settings panel. For example, you can set the alt text for your image, change its size (on the Portfolio Item page) and add the link.
Excerpts
You can enter an excerpt for your portfolio item to show it on the featured image in a portfolio.