This type of portfolio layout shows your portfolio items in rows that have a certain height.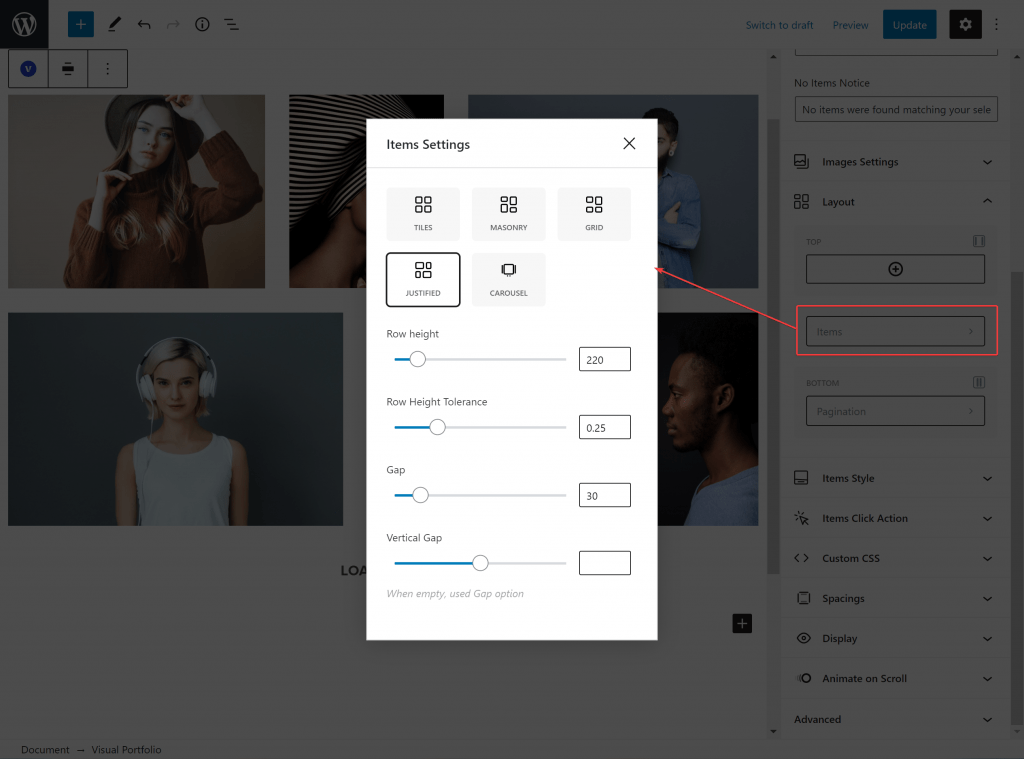 Available settings:
Row Height – rows will be calculated as close to this option as it can.
Row Height Tolerance – how far row heights can stay from the Row Height option.
Max Rows Count – limits the number of rows to show at this number regardless of how many items still need to be laid out.
Last Row Align – last row items align.
Gap – spacing between portfolio items.
Vertical Gap – optional vertical spacing between portfolio items.