Table of Contents
There may be a couple of reasons. Here you can see the most common problems:
Categories with non-English characters in slugs
Check your categories slugs. Example of categories that will work with our plugin filters: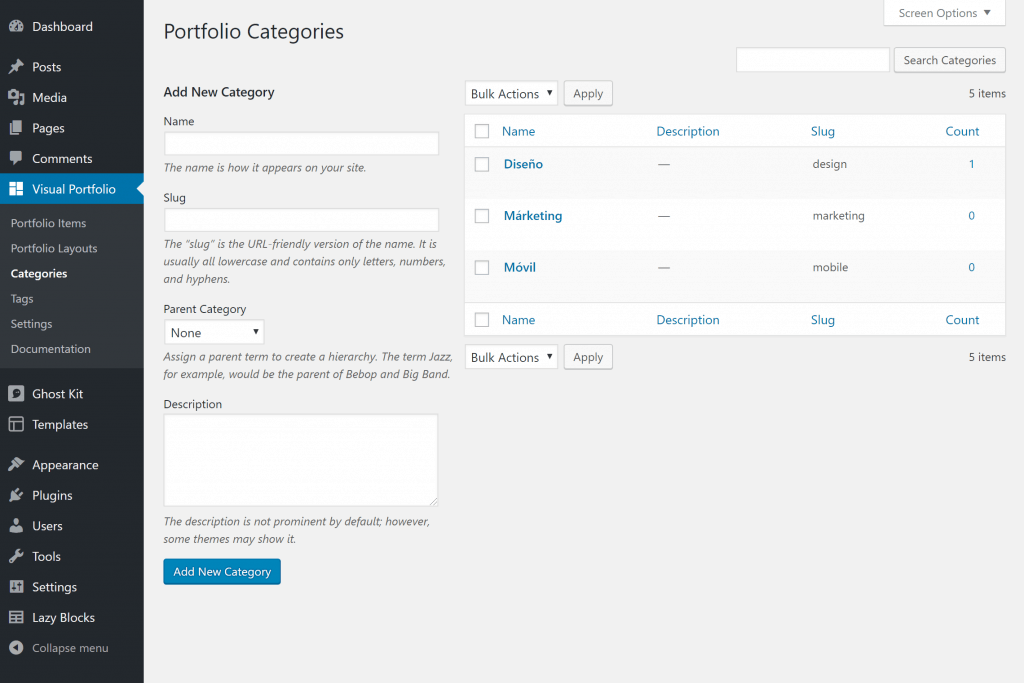 Wrong permalinks settings
Sometimes your permalinks are not configured properly. For example, if your site pages URLs contain /index.php/, this may be the reason.
Bad URL: https://your-site.com/index.php/portfolio/
Good URL: https://your-site.com/portfolio/
Permalinks setting you can change in Settings → Permalinks. Related articles: