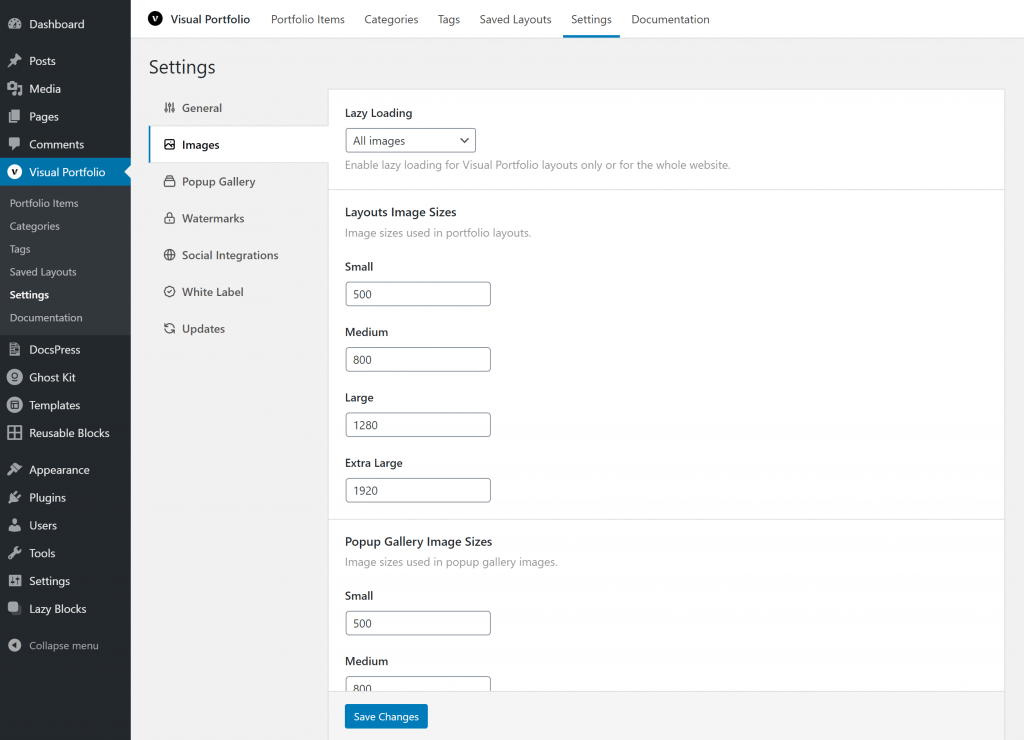 Lazy Loading – enable Visual Portfolio images lazy loading to optimize page speed loading.

Disabled – disable lazy loading only in case, if it is conflicting with 3rd-party lazy loading scripts
Visual Portfolio only – enable for images displaying in Visual Portfolio layouts only
All images – enable lazy loading for all images on your site

Image Sizes – set of custom image sizes, used in our plugin for your images. You can change these sizes, but don't forget to Regenerate Thumbnails.