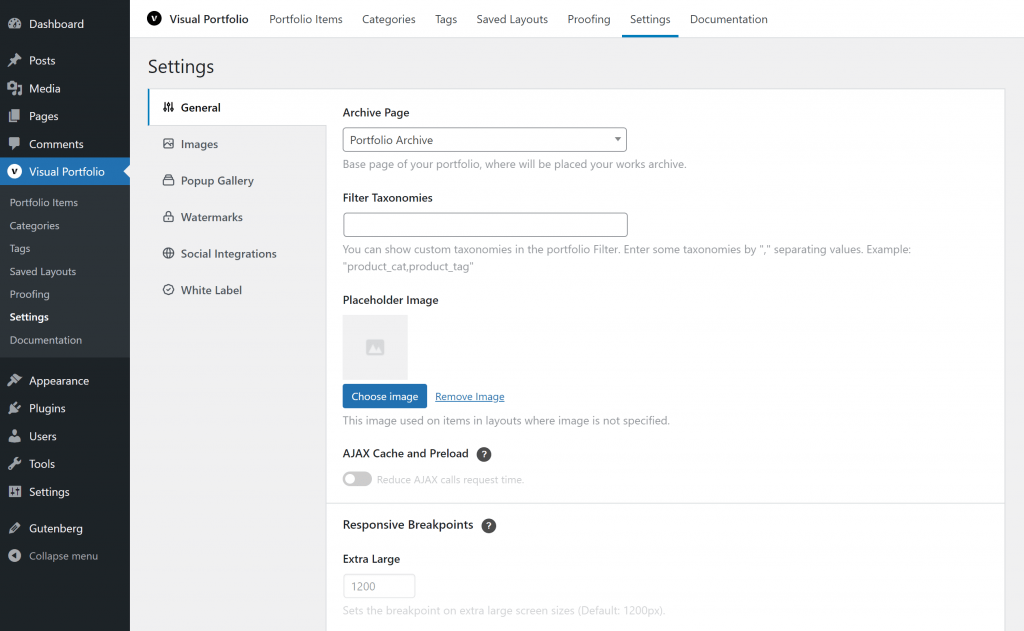 Archive Page – oage used for portfolio archives. Read more – https://visualportfolio.co/docs/portfolio-archive/
Filter Taxonomies – add taxonomies that can be used for a portfolio. For example, if you add the portfolio_tag taxonomy in the list, you'll be able to select a group of posts by tags for your portfolio.
No Image – set a default image that is used when a featured image isn't specified for a portfolio item.
AJAX Cache and Preload – reduce AJAX calls request time.
Responsive Breakpoints – change default responsive breakpoints, that used for automatic responsive code for Tiles, Masonry columns, and Carousel slides count.