Configure Watermarks
Add watermark protection to images.
Logo – your image to display as watermarks
Size – watermark size in percent
Opacity
Autogenerate – automatically apply watermark during image upload
Add Watermarks Manually
In case if you don't want to bulk generate watermarks on the whole media library, you need to disable the Autogenerate setting and generate watermarks manually in the media library: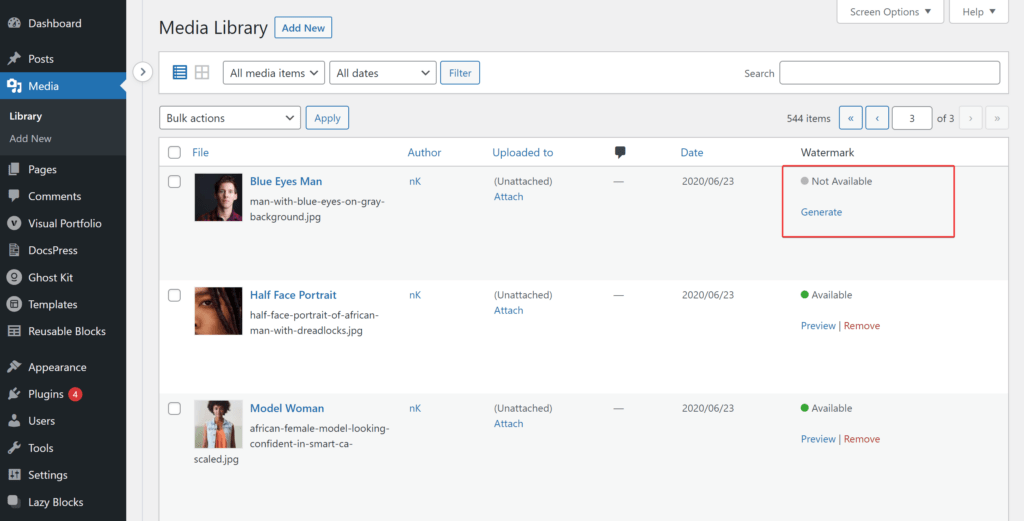 Just click on the Generate button and watermark for this image will be generated in a couple of seconds.
Click on the Preview button to see how your watermarked image looks like: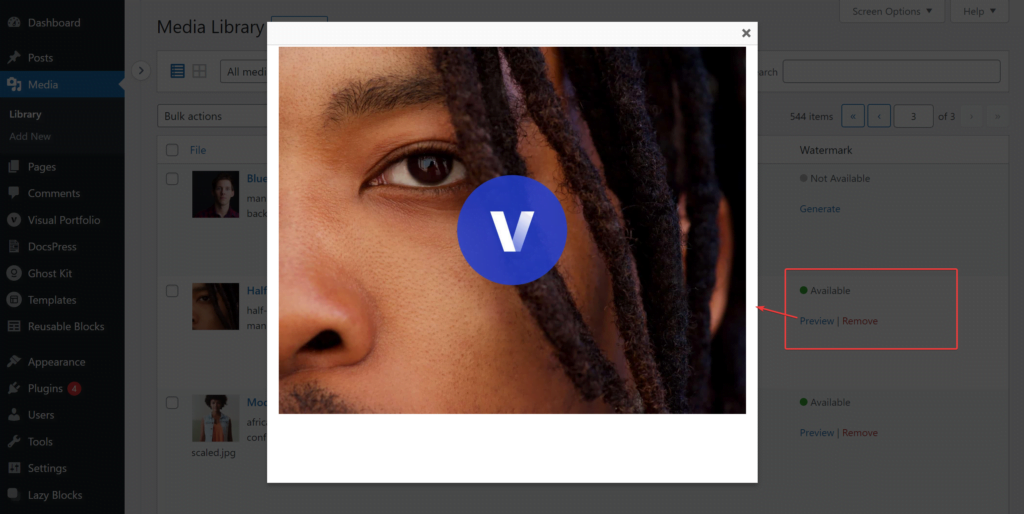 To remove the watermarked image, click on the Remove button.
Also, the same controls are available on the image admin page: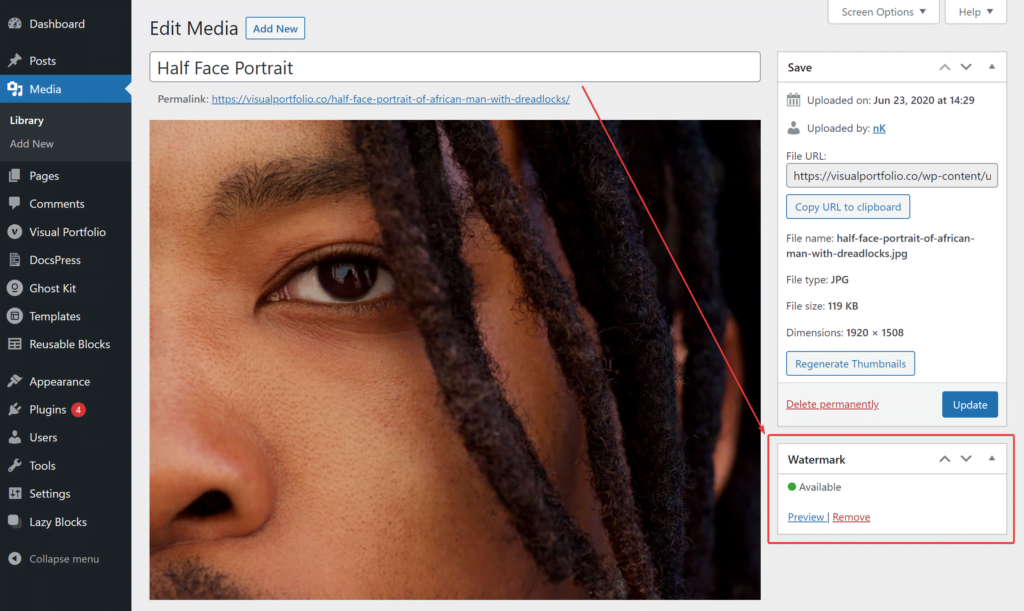 Show Watermarked Images in the Gallery
Once watermarks are ready, you have to enable the Protection option in your Visual Portfolio gallery. Learn more here – https://visualportfolio.co/docs/portfolio-blocks/protection/