Visual Portfolio just creates the Portfolio post type. Output style for single pages belongs to your installed theme, like many other Custom Post Types. You can change it by changing/creating a template file in your theme folder:
You can include posts of various types in your portfolio. But you also can create special portfolio items. It is a post type provided by the plugin.
Create Portfolio Items
To create new Portfolio Items you should navigate to Admin Menu → Visual Portfolio → Portfolio Items.
You can add a new item by clicking on the Add New button.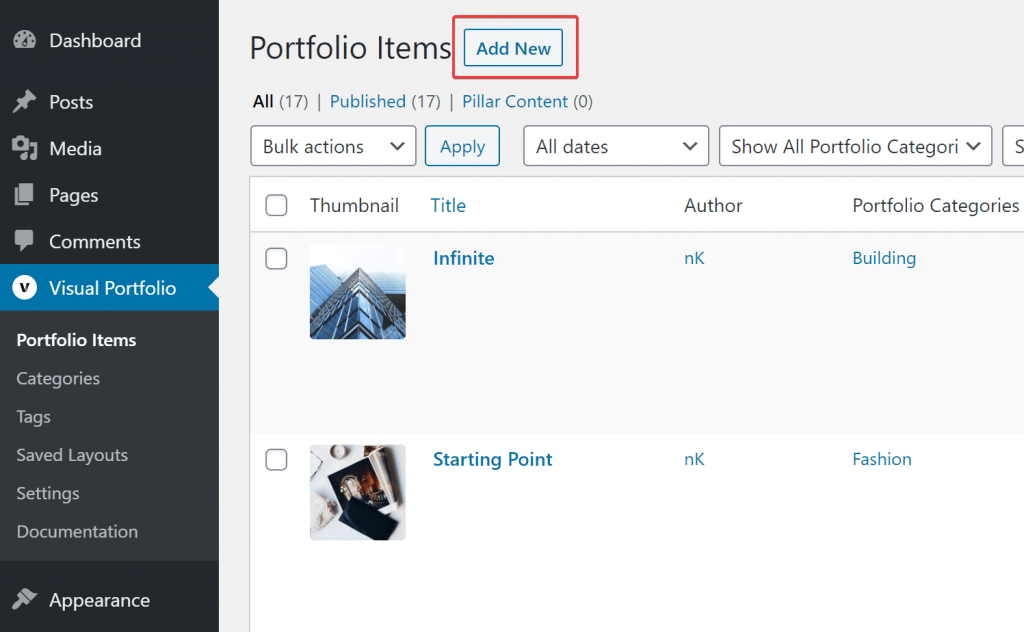 Default Settings
As with other post types, Portfolio post may contain many default settings, which you can find in the Document tab: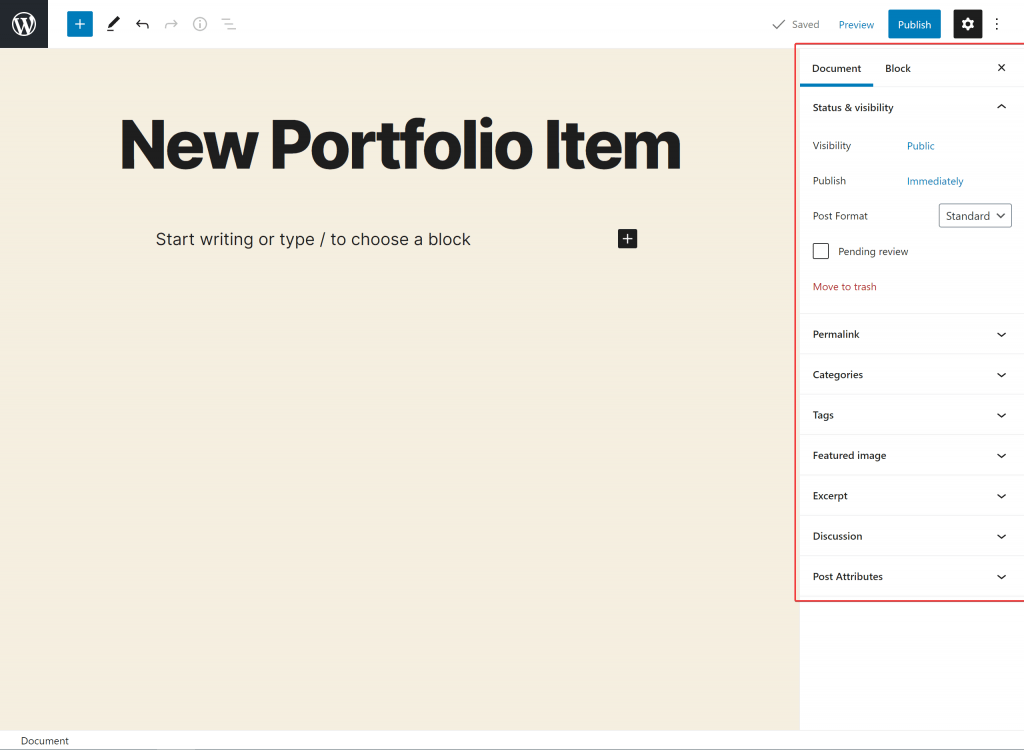 Post Title
Post Content
Post Format
Publish Date
Featured Image
Categories
Tags
etc…
Custom Meta Settings
For extended functionality, Visual Portfolio adds custom Meta Settings for most post types (not only Portfolio).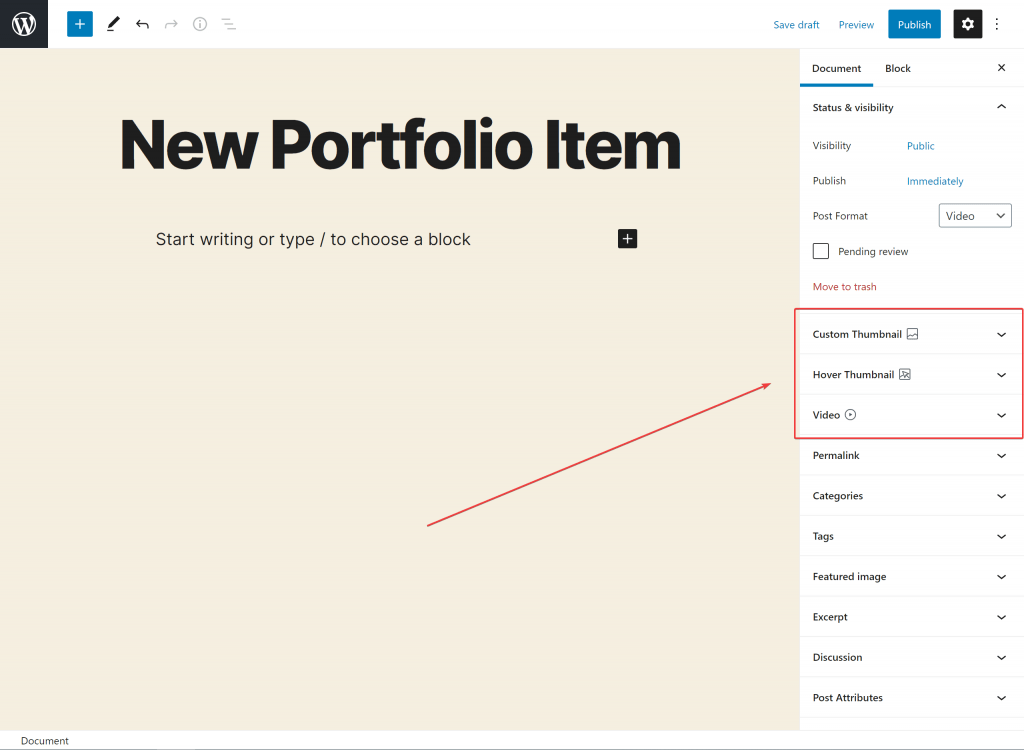 Featured Image Focal Point
When the Featured Image displayed in your layout, sometimes you need to change the image focal point. You just need to select Featured Image and visually change the focal point: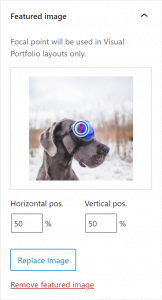 Custom Thumbnail
Use this setting in cases, when you need to use Featured Image on a single post, but in portfolio layout, you want to display a different image.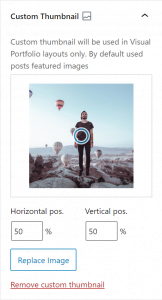 Hover Thumbnail
Select the image, that will be displayed in your portfolio layouts, once you hover over the image. This option is useful, for example, with animated GIFs (click to see example).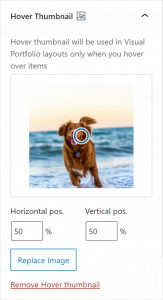 Video URL
This option is used for Video Post Formats. Read more info here:
Audio URL
This option is used for Audio Post Formats. Read more info here:
Portfolio Items Permalink
Read more about portfolio permalinks: